Music is the Art of Time; LP film Pankrti/No Fun – Glasba je časovna umetnost; LP film Pankrti/Dolgcajt
Regie: Igor Zupe; 47 Min, SLO 2006 (OmeU)
Wettbewerb: Golden Black Box Competition

babylon berlin:mitte, Fr, 17.11.2006 um 22:00 Uhr
Brotfabrik Kino, Mi, 22.11.2006 um 18:00 Uhr
babylon berlin:mitte, Do, 23.11.2006 um 19:30 Uhr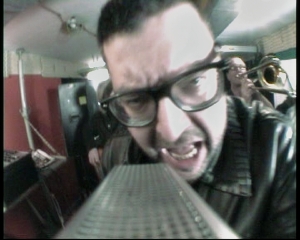 Once upon a time music was able to change the world. No Fun is about that time and one vinyl record which managed to do this. Featuring lots of archive material, the movie concentrates on happenings in Yugoslavia between 1977 and 1980, a period stretching from the debut concert by the band Pankrti – the very first punk show behind the iron curtain – to the release of their first record, called Dolgcajt or No Fun. Pankrti acted as a detonator for many events on the local music scene, synchronizing pop culture in the socialist state with movements in the West, breaking out of a closed society, and eventually changing history. "Without punk and No Fun the Berlin Wall would have fallen later!" claims Marin Rosić, the central figure in the movie, which also features numerous musicians, journalists, music critics and other people from the scene at that time.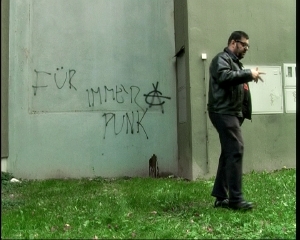 No Fun is the first in a series of feature-length documentary films about the most important Slovenian pop music records entitled Music is the Art of Time. This series came from the fact that while everybody knows about Laibach, nobody knows what the local music scene in Slovenia was like before and after they appeared.

The subtitle "LP film" (which stands for "long-playing film") clearly indicates that the central topic of each documentary is a vinyl record. Underscoring this new film format is the fact that the record is heard from beginning to end in the background of the movie.

In this film the LP in question is a punk record called Dolgcajt (No Fun). It was released by the band Pankrti (Bastards) in 1980, just before Yugoslav president Tito died. This record changed the lives of many. The film follows the story of a true fan of the record and the band, Marin Rosić. When the record was released he was only 15 years old, yet up till this very day he believes in the message that it communicated to people. The period at the end of the 1970s in a socialist state is reconstructed through accounts by more than 60 individuals and extensive use of archive material (TV, personal archives). The film was shot using DV cameras. Its editing captures the power, speed, language and direct approach of punk.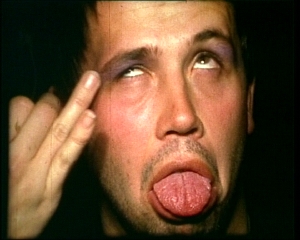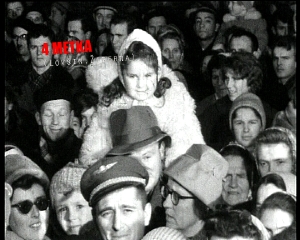 DIRECTOR: Igor Zupe;
SCREENPLAY: Igor Bašin, Barbara Kelbl, Igor Zupe;
RESEARCHERS: Igor Bašin, Barbara Kelbl, Viva Videnović;
CAMERMANS: Bojan Jantol, Igor Zupe, Viki Bertoncelj
SOUND RECORDING: Bojan Jantol, Marko Turšič
SOUND EDITOR: Drago Kočiš;
ORIGINAL MUSIC BY: Pankrti;
EDITOR: Igor Zupe;
OFF & ON-LINE EDITING: Marko Turšič;
GRAPHIC DESIGN: Jure Plešec;
CAST: members of band Pankrti, Marin Rosić and 55 others;
EXECUTIVE PRODUCER: Viva Videnović;
PRODUCED BY: Nord Cross Production & VPK



Igor Zupe was born in Murska Sobota.

He earned his diploma in directing for TV and cinema at the academy for theatre, radio, film and television in Ljubljana.

2006
… Music is the Art of Time, LP film Pankrti - No Fun (director, editor, camerman, co-writer)

2005 – 1994
… director and writer of cca. 100 TV SPOTS and MUSIC VIDEOS
… director and co-writer of weekly music and entertainment TV programmes:

2004 - HRI-BAR,
2004 – 2002 SOBOTNA NOČ
2000 – 1998 POMP
1996 ROKA ROCKA
1996… IT'S ALIVE – LAIBACH OCCUPIED EUROPE NATO TOUR, (1996 MUTE REC LTD), director and co-writer of the feature music documentary
1992writer and director:
… C'EST CI N'EST PAS PARIS, art film
… MODERNA GALERIJA, LJUBLJANA, documentary

Nominations and awards:

2002 CRNI MAĆAK, nomination for the best Croatian video (LET 3/ MAČEK V ŽAKLJU)
2000 MENTION SPEZIALE ROSE D'OR, MONTREAUX, a special award issued by the expert jury for the script and the direction of a musical show (HALLOWEEN/ POMP)
2000 ZLATI PETELIN, award for the best Slovene video (300.000 V.K./ HARD DRIVE)
1991 AWARD FOR THE BEST YUGOSLAV DEBUTANT (SILICIJEV HORIZONT)
1990 THE AWARD FOR THE BEST STUDENT MOVIE (THE CHRONOLOGY OF EFFIGY- 25. CHAPTER FROM THE LIFE OF THOMAS MANN)
1989 PRESEREN PRIZE for the best student movie (THE CHRONOLOGY OF EFFIGY- 25. CHAPTER FROM THE LIFE OF THOMAS MANN)